Another Timbre TimHarrisonbre



We offer downloads of all our CDs as either lossless flac, or mp3-320 files.
If you want downloads, please email info(at)anothertimbre.com and we will send you the music. Files cost £5 per disc, or £10 for a double CD.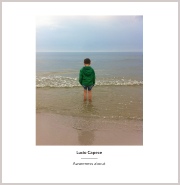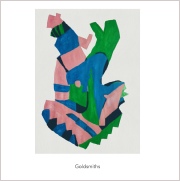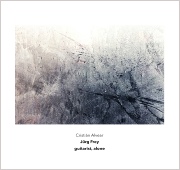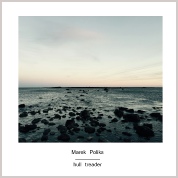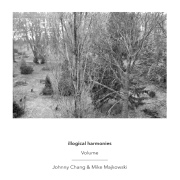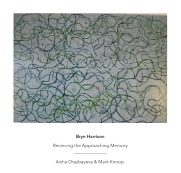 at99 Angharad Davies & Tisha Mukarji -
'ffansïon | fancies'
Exquisite improvisations by Angharad Davies on violin and Tisha Mukarji on piano.
"An album to return to time after time, year after year."
John Eyles, All About Jazz
at96 Bryn Harrison
'Receiving the Approaching Memory'
Bryn Harrison's mesmerising composition, played by Aisha Orazbayeva (violin) and Mark Knoop (piano).
"Deft and gossamer music…every moment is alert, agile and ready to take flight" The Guardian
at97 Linda Catlin Smith - 'Dirt Road'
Canadian composer Linda Catlin Smith's highly acclaimed duo for violin and percussion, played by Mira Benjamin and Simon Limbrick.
"This is a magical piece and recording, very likely the thing I've played the most this year so far." Michael Pisaro
at98 'Volume' by illogical harmonies -
Johnny Chang & Mike Majkowski
A joint composition by two of Berlin's leading experimental musicians, both members of Konzert Minimal.
"...delicacy, fineness, virtuosity and purity. A great disc."
Julien Heraud, Improv-Sphere
at92 Goldsmiths
An extended group improvisation and compositions by Sarah Hughes, John Lely and Jurg Frey, played by:
Angharad Davies, Rhodri Davies, Michael Duch, John Lely, Lina Lapelyte and John Tilbury
"Another classy release from Another Timbre…Quiet but headspinning." Clive Bell, The Wire
Youtube extract 1 - Sarah Hughes
Youtube extract 2 - improvisation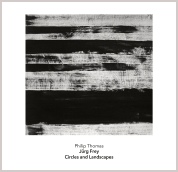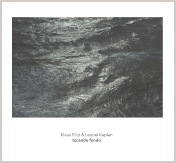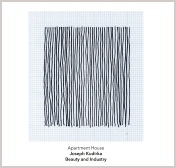 at91 Jürg Frey - Circles and Landscapes
Six pieces for solo piano, played by Philip Thomas.
"The mercurial pacing of sound and silence is fully entrancing" Michael Rosenstein, Point of Departure

at90 Klaus Filip & Leonel Kaplan
'tocando fondo'
Two extended improvisations for trumpet and sinewaves.
"As with all great improvised music, tocando fondo is a conversation rather than a duel" Joseph Burnett, Dusted

at89 Joseph Kudirka - Beauty and Industry
Chamber works played by Apartment House
"Another Timbre has shone the spotlight on a remarkable composer, one who will be worthy of attention for decades" John Eyles, All About Jazz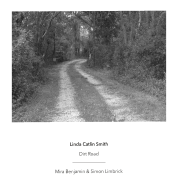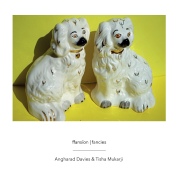 CD Releases - Violin +1 series click on covers for more details




Reviews
All the 'Violin+1' series of CDs have had excellent reviews, plus there have been rather late reviews of some other recent releases.
I'm terrible at keeping track of reviews, but most that I know of are now on the relevant webpages for each disc.
It's far harder to get considered reviews of experimental music than it used to be, so thanks to all those who continue to support the music with their pens (or keyboards, more likely).
January 2017 will see the first batch of releases in the Canadian composers' series - a double CD of chamber music by Linda Catlin Smith, and single discs by Martin Arnold, Chiyoko Szlavnics, Marc Sabat and Isaiah Ceccarelli.
A second batch of Canadian late in 2017 will include music by Cassandra Miller.
Performers in the Canadian composers series include the Bozzini Quartet, Apartment House, the Jack Quartet, Philip Thomas and Mira Benjamin, and the Konus Quartett.
After that, who knows, it's a long way off. But one project that is definitely happening is the first commissioned pieces funded by Another Timbre. Jürg Frey and Magnus Granberg are currently composing substantial new works for Ensemble Grizzana, which will be premiered in late 2017. Both composers started from the same two pieces by Renaissance composers, but from that common beginning they have worked independently and with different compositional methods, so the end results should be unique.
More on that project as it develops, but you can hear the source compositions here:
William Byrd - O Lord, How Vain are all our Frail Delights
Johannes Ockeghem - Déploration sur la mort de Binchois
Next Releases due in early November
at100 'Seaside'
John Tilbury recording on clavichord for the first time, playing compositions by Christian Wolff (two of his 'Tilbury' pieces) and John Lely, plus improvising with the young Palestinian musician Dirar Kalash on oud, and John Lely on electronics. A beautifully low-key way to bring up the label's 100th release.
Youtube extract 1 - 'Line with Accompaniment' by John Lely
Youtube extract 2 - Biyar 'Adas (trio improvisation)
at101 Dante Boon - 'clarinet (and piano)'
Jürg Frey plays three clarinet pieces by Dante Boon, who accompanies Jürg on piano on two of the pieces. Wonderful delicate music from the Amsterdam-based Wandelweiser composer.
Youtube extract - from '3x' (2011)
Youtube extract 2 - from 'O'Hare' (2014)
at102 Giuliano d'Angiolini - 'Cantilena'
Six excellent chamber works by the Paris-based composer Giuliano d'Angiolini, the follow-up album to 'Simmetrie di Ritorno', his wonderful CD on Edition RZ. Musicians include Quatuor Parisii, Manuel Zurria, Melaine Dalibert and Ensemble Chrysalide.
Youtube extract 1 - from 'Aria del flauto eolico'
Youtube extract 2 - from 'Finale'
at103 d'incise - 'Appalachian Anatolia'
A 40-minute work for solo modified guitar by the young Swiss composer d'incise, exquisitely played by Chilean guitarist Cristian Alvear, whose double CD of the guitar music of Jürg Frey has been one of the highlights of the label's recent output. Beautiful and hypnotic music.
at104 Resonators
Wonderfully atmospheric music from the Czech Republic by the trio of Irene Kepl, George Cremaschi and Petr Vrba, documenting their 2015 project exploring highly resonant architectural spaces using acoustic instruments and feedback mechanisms.