Another Timbre TimHarrisonbre



Canadian Composers Series
Canadian Concerts at Cafe Oto
Thanks to everyone who came to the Canadian Series Concerts at Cafe Oto in early May. Three evenings of really fine music by all the composers featured on the first five disc in the series, plus pieces by Cassandra Miller and Jurg Frey. All played excellently by the Konus Quartett, members of Apartment House and the Isaiah Ceccarelli / Katelyn Clark duo.
You can read a review of the concerts by Ben Harper here
Ben also wrote about the CDs in the series here
Plus there are several other excellent reviews of the series:
John Eyles in All About Jazz
Simon Cummings at 5:4
Raul da Gama in The Whole Note
as well as reviews of individual discs on the pages for each disc on this website (click on disc covers for details)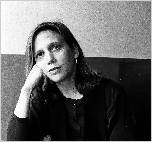 June CD releases & special offers
at110x2 Ryoko Akama - 'places and pages'
A double CD containing actualisations of fifty text scores, realised in Switzerland in June 2016 by Ryoko Akama, Cristian Alvear, Cyril Bondi, d'incise, Stefan Thut and Christian Müller.
See below for Ryoko Akama special offer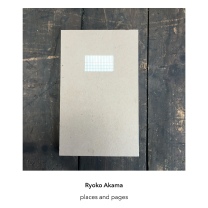 at111 Melaine Dalibert - 'Ressac'
Two beautiful piano solos in an open-ended modular form. Written and performed by the young French composer Melaine Dalibert, who also played on Giuliano d'Angiolini's 'Cantilena' CD.
See below for Melaine Dalibert special offer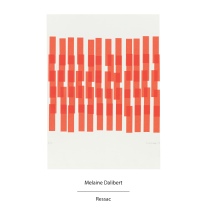 at112 'spinet and violin'
Christoph Schiller & Morgan Evans-Weiler
An extended improvisation recorded in Christoph Schiller's workshop in Basel during Boston-based composer/violinist Morgan Evans-Weiler's tour of Europe. Excellent and intelligent music.
See below for Christoph Schiller special offer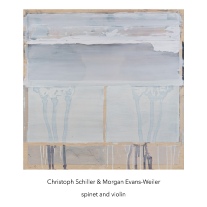 We offer downloads of all our CDs as either lossless flac, or mp3-320 files.
If you want downloads, please email info(at)anothertimbre.com and we will send you the music.
Files cost £5 per disc, or £10 for a double CD.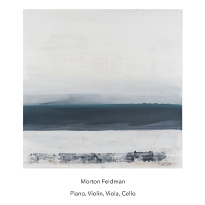 at113 Morton Feldman
'Piano, Violin, Viola, Cello'
Feldman's final composition, 75-minutes of gently shifting aural patterns. Played by Mark Knoop, Aisha Orazbayeva, Bridget Carey and Anton Lukoszevieze
See below for Morton Feldman special offer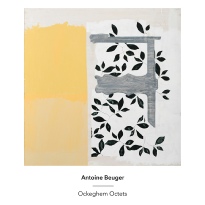 at114 Antoine Beuger - 'Ockeghem Octets'
Antoine Beuger's magnificent homage to Johannes Ockeghem, realised by: Ryoko Akama (melodica), Seamus Cater (concertina), Kate Halsall (harmonium), Sarah Hughes (e-bow zither), Ecka Mordecai (cello), Harriet Richardson (flute), Leo Svirsky (accordion) and Kathryn Williams (alto flute)
See below for Antoine Beuger special offer
Special thanks to Andrew Lutz for permission to use reproductions of his paintings on three of the new CDs: at114, at113 and at112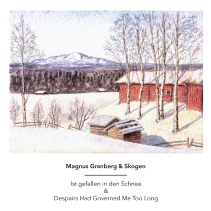 Skogen / Magnus Granberg re-pressing
at4771 Magnus Granberg & Skogen
Limited edition double CD re-pressing of the first two Skogen single discs, which have both sold out.
'Ist gefallen in den Schnee' (2010) and 'Despairs Had Governed Me Too Long' (2012) were both exceptionally well-received and won wide recognition for composer and ensemble leader Magnus Granberg.
Youtube extract 'Ist gefallen…'

Highly acclaimed series focusing on experimental music in Canada. The first five CDs in the series were released in February 2017, along with a 120-page book containing interviews with all the composers featured in the series and an introductory essay by Nick Storring.
Five more CDs will be released at the end of the year to complete the series.
"Another Timbre really has outdone itself with this outstandingly impressive collection of discs." 5:4
"The release of this Canadian series will undoubtedly come to be viewed as a landmark event." John Eyles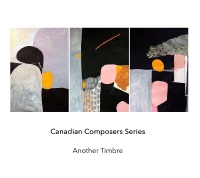 The Canadian Composers Series book can be bought separately for £4,
but is free if you order 2 or more CDs in the Canadian series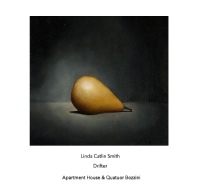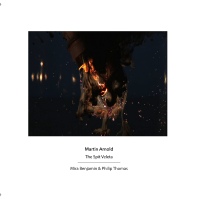 at106 Martin Arnold 'The Spit Veleta'
Solos for violin and piano, plus a duo for the same instruments, by the Toronto-based composer who says that his work aspires to sound like "slow-motion dance music recorded underwater in a methadone clinic".
Played by Philip Thomas and Mira Benjamin.
"The inscrutable beauty is a genuine wonder to behold"
Simon Cummings, 5:4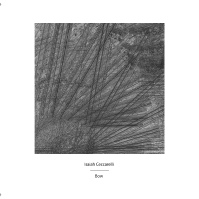 at107 Isaiah Ceccarelli 'Bow'
Seven chamber works offering a mixture of textural, semi-improvised duos and 3 luminous compositions for string trio or quartet.
"A great discovery" Adrian Demoč
Youtube extract 2 percussion & organetto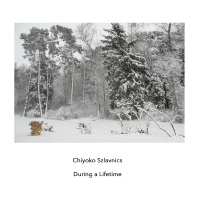 at108 Chiyoko Szlavnics 'During a Lifetime'
Three works by the Berlin-based composer who uses drawings as the basis for her compositions: a saxophone quartet with sinewaves, a string trio, and a piece for eight instrumentalists + sinewaves.
Played by Konus Quartett and Apartment House.
"Ravishingly beautiful." Simon Cummings, 5:4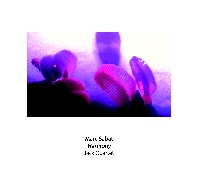 at109 Marc Sabat 'Harmony'
Two string quartets and a violin/cello duo, all exploring the soundworld of Just Intonation with a combination of rigour and lyricism. Played by the Jack Quartet.
"A landscape of subtly or starkly different microtonal gradations" Paul Griffiths, disgwylfa
Youtube extract 1 - Jean-Philippe Rameau






Special Offers June 2017
Offer No.1
Buy all five new releases for only £42 (saving £10)
This offer applies to at 110x2 to at114, not to the Magnus Granberg/Skogen re-issue
Morton Feldman special offer
Buy Morton Feldman's 'Piano Violin Viola Cello' and the double Feldman CD 'Two Pianos' for only £17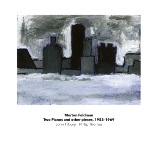 Feldman special offer £18
Christoph Schiller special offer
Buy Christoph Schiller and Morgan Evans-Weiler's 'spinet and piano' and Christoph Schiller's wonderful solo CD 'Variations' for only £12
Schiller special offer £12
Melaine Dalibert special offer
Buy Melaine Dalibert's 'Ressac' and Giuliano d'Angiolini's 'Cantilena' CD for only £12
Dalibert special offer £12
Ryoko Akama special offer
Buy Ryoko Akama's new double CD 'places and pages' plus her earlier CD 'next to nothing' (with Bruno Duplant and Dominic Lash) for only £18
Magnus Granberg special offer
Buy the limited edition re-pressing of Magnus Granberg's 'Ist gefallen in den Schnee' and 'Despairs Had Governed Me Too Long' plus Magnus's previous CD 'Would Fall From The Sky' for only £18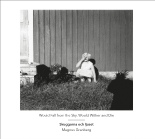 Antoine Beuger Special Offer
Buy Antoine Beuger's 'Ockeghem Octets' + Beuger's previous Another Timbre CD 'tschirtner tunings for 12' for only £12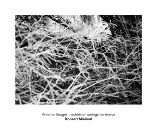 Granberg special offer £18
Special offer: buy all 5 Canadian CDs and save £12
+ receive the series book for free special offer price £40

The final five CDs in the Canadian Composers Series are planned for release at the end of 2017, and will consist of Apartment House playing ensemble works by Linda Catlin Smith, discs by Lance Austin Olsen and Alex Jang, and two CDs by Cassandra Miller - one of string quartets played by the Bozzini Quartet, and the other of solo and ensemble pieces played by Apartment House.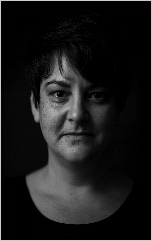 and finally…
We have only 12 copies left of Michael Pisaro's 'fields have ears' CD, with Philip Thomas playing two of Michael's piano works, plus a performance of 'fields have ears 4' by edges ensemble.
It's not a CD that will be re-pressed, so if you want a physical copy, please don't wait long.
For more details, click on the cover