Another Timbre TimHarrisonbre



New CD Releases click on covers for more information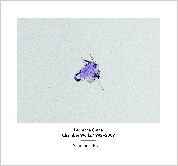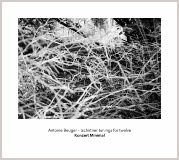 at74x2 Laurence Crane - Chamber Works
A double CD with over two hours music played by Apartment House, including 'Sparling', 'John White in Berlin', 'Estonia', 'Four Miniatures', 'Raimondas Rumsas', 'Riis', 'Ethiopian Distance Runners' and other works. For more information click on cover.
youtube extract 1 'Sparling' - version for clarinet & guitar
youtube extract 2 'Seven Short Pieces'
youtube extract 3 'John White in Berlin'
£16
at75 Berlin series no.3 split disc
Roananax 1999 - archive recording of quartet of
Axel Dörner, Robin Hayward, Annette Krebs & Andrea Neumann
Obliq 2014 - recent work by trio of
Pierre Borel, Hannes Lingens and Derek Shirley
£9
at76 Berlin series no.4 split disc
Sabine Vogel - luv
work produced as part of Landscape Quartet
Chris Abrahams / Sabine Vogel duo - kopfüberwelle
£9
at77 Berlin series no.5
Konzert Minimal play Antoine Beuger's
tschirtner tunings for twelve (2005)
£9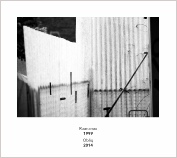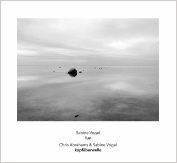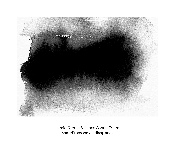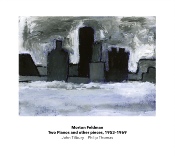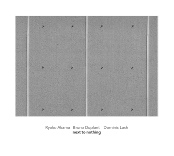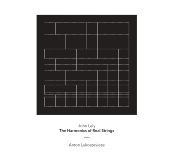 We've received a lot of enquiries from people who don't use CDs, and who want to buy downloads. We intend to make downloads of all of our discs available eventually, but it's taking a long time to set this up. However until then you can buy audio files of any Another Timbre discs by emailing info(at)anothertimbre.com and we will send you the music as either flac or mp3(320) files.
Files cost £5 per disc, or £10 for a double CD.
Coming Next
at85x2 'Whitewashed with Lines'
by Common Objects -
John Butcher saxophones
Angharad Davies violin
Rhodri Davies harps
Lee Patterson amplified devices and processes
A double CD featuring two live performances - one improvised and one using a graphic score.
at84 'would fall from the sky, would wither and die'
Skuggorna och ljuset / Magnus Granberg
An exquisite composition by Magnus Granberg (the leader of Skogen) for a quintet of Stockholm-based musicians:
Anna Lindal (violin), Leo Svensson Sander (cello), Kristine Scholz (piano), Erik Carlsson (percussion) and Magnus himself on clarinet.
at83 'Extinguishment' by Fraufraulein
(Billy Gomberg & Anne Guthrie)
Three beautiful constructions using field recordings, electronics, french horn and bass guitar by the New York based experimental duo.
at82 'Whispers' by Frank Denyer
Five recent, intimate and typically idiosyncratic compositions by the veteran English composer. Written for a range of instruments and materials from solo voice, shakuhachi, an axe striking a wooden block, and an ensemble of various bass instruments played by The Barton Workshop.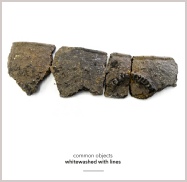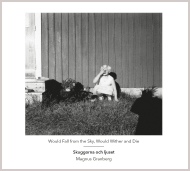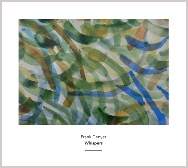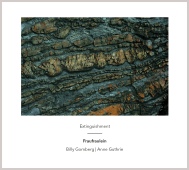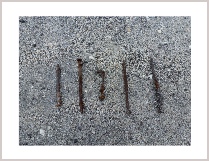 There have been several additions to the ongoing 'Variations 2' project, with new contributions by Magus Granberg, Erik Carlsson, Jonas Kocher and Sebastien Branche. 'Variations 2' will eventually be a continuously cycling hour-long piece in the form of a chain of duos. To listen to the piece in its present form, and for more information, go to the Variations page.
For other online projects, go here
Variations 2 (after Christoph Schiller)
Click on covers for interviews and more details