Recommendations from other labels
Below are some discs released on other labels
that you might enjoy if you like the music on
Another Timbre. The list is by no means
exhaustive; there are plenty of excellent discs
that I just haven't heard yet. But these are some
discs that I have particularly liked.
Stephen Cornford & Samuel Rodgers - Boring
Embroidery. Really well-constructed improvisations
for piano & electronics. Highly recommended.
On Cathnor
Klaus Filip, Toshimaru Nakamura, Andrea
Neumann & Ivan Palacky - Messier Objects
Wonderful quartet of electro-acoustic music.
On Ftarri
Stefan Thut - Two Strings and Boxes
Beautiful minimal work for zithers and objects,
played by the composer and Johnny Chang.
On Flexion
Eva-Maria Houben has started her own label,
called Diafani, and has released several CDRs in
the last few months. Several of them are very
good, but I'd pick out both Landscapes and
Atmen 1 & 2 as exceptional.
Ensemble Dedalus perform two beautiful pieces
by Antoine Beuger and one equally beautiful work
by Jurg Frey on Potlatch
'v-p v-f is v-n' - an excellent 2-CD compilation
of field recording pieces, including works by Ben
Owen, Daniel Blinkhorn, Jez riley French, Jason
Kahn and others. On the fine Winds Measure label
Sarah Hughes - Accidents of Matter or of Space
Beautiful, challenging music, composed and
improvised, by label favourite Sarah Hughes.
On Suppedaneum
Jakob Ullmann - Solo III
The fourth and final disc in the Fremde Zeit
Addendum box set, a typically hushed and
engrossing piece for organ by the Berlin-based
composer. On Edition RZ
Luigi Nono - A Pierre, …sofferte onde serene…,
Omaggio a Gyorgy Kurtag & Con Luigi Dallapiccola
Four great works by Nono, mainly from his late
period. On Neos
Toshio Hosokawa - String Quartets
5 pieces by leading Japanese composer Hosokawa.
What you'd expect, but compelling, and great
playing by the Quartet Diotima. Also on Neos
Andrew Sparling - A Place in the Sky
Works by various contemporary composers,
superbly realised by clarinettist Sparling.
On Lorelt
Youtube channel
The label has a Youtube channel with extracts of
about seven minutes from over 50 Another
Timbre discs. Extracts from every disc on the
label will be loaded in the coming months.
To visit or subscribe, click here
at57 John Cage - Cartridge Music
Stephen Cornford, Alfredo Costa Monteiro, Robert Curgenven,
Ferran Fages, Patrick Farmer, Daniel Jones & Lee Pattterson
"An extraordinary disc…highly recommended" Julien Heraud
at58 Lee Patterson & Vanessa Rossetto
Temperament as Waveform
"An inspired pairing resulting in a beautiful recording" Brian Olewnick
at59 Atolón + Chip Shop Music
Public Private
Ruth Barberán, Alfredo Costa Monteiro, Ferran Fages
Erik Carlsson, Martin Küchen, David Lacey, Paul Vogel
"Unique and beautiful" Julien Heraud
at60 Berlin Series #1
Inframince - Michael Thieke & Olivier Toulemonde
Immensity - Lucio Capece & Jamie Drouin
"Mesmerising stuff" John Eyles
at61 Osvaldo Coluccino - Oltreorme
Music for acoustic objects
"Effortlessly beautiful" Brian Olewnick




The Wandelweiser und so weiter box set sold out a month ago, but there have been enough enquiries from people who missed out on it to make it worth re-pressing. If you want to pre-order a copy of the second edition, please email us at <info(at)anothertimbre(dot)com>
There is an excellent review of the box by Michael Rosenstein in the on-line journal Point of Departure, which you can read here
Re-issue of Wandelweiser box set
10 Realisations of Manfred Werder's '2005(1)'
A new on-line project presents 10 new realisations of Manfred Werder's text score '2005(1)', which contains only the three words 'place, time, sounds'.
Werder is one of the most challenging composers of the twenty-first century, and invited musicians from across the globe have produced recordings of this difficult, minimal score.
Musicians who submitted realisations include Lee Patterson, Patrick Farmer, Taku Unami, Anett Németh, Anne Guthrie / John Lely, Julia Eckhardt and Matt Davis.
To hear the results, and read a long interview with the composer, go here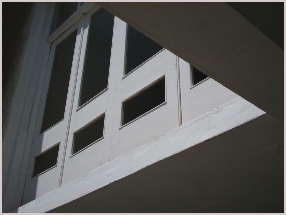 A new batch of discs are also being prepared for the end of June:
at62x2 Antoine Beuger - Cantor Quartets (2003)
a double CD played by Jürg Frey, Sarah Hughes, Dominic Lash & Radu Malfatti
Recorded in St.Laurence Church, Combe, near Oxford, June 2012
at63 Christoph Schiller - Variations (2013)
A stunning solo CD recorded early this year, for spinet, amplified objects & piano
at64 Anders Dahl & Skogen - 'Rows'
The exquisite Swedish-based group follow last year's highly-acclaimed CD 'Ist gefallen
in den Schnee' with another beautiful work for chamber ensemble.


This is also a busy time on The Anonymous Zone.
Six new pieces have been uploaded to The Zone, and you can listen to them here
The identities of the musicians behind the six older pieces on The Zone will be revealed on 2nd June.
You can also still hear the earlier pieces on the Zone by going to the Archive Page here