Another Timbre TimHarrisonbre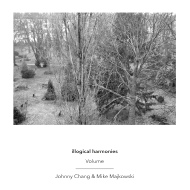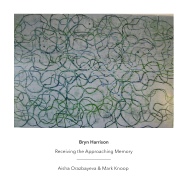 at99 Angharad Davies & Tisha Mukarji -
'ffansïon | fancies'
Exquisite improvisations by Angharad Davies on violin and Tisha Mukarji on piano.
"An album to return to time after time, year after year."
John Eyles, All About Jazz
at96 Bryn Harrison
'Receiving the Approaching Memory'
Bryn Harrison's mesmerising composition, played by Aisha Orazbayeva (violin) and Mark Knoop (piano).
"Deft and gossamer music…every moment is alert, agile and ready to take flight" The Guardian
at97 Linda Catlin Smith - 'Dirt Road'
Canadian composer Linda Catlin Smith's highly acclaimed duo for violin and percussion, played by Mira Benjamin and Simon Limbrick.
"This is a magical piece and recording, very likely the thing I've played the most this year so far." Michael Pisaro
at98 'Volume' by illogical harmonies -
Johnny Chang & Mike Majkowski
A joint composition by two of Berlin's leading experimental musicians, both members of Konzert Minimal.
"...delicacy, fineness, virtuosity and purity. A great disc."
Julien Heraud, Improv-Sphere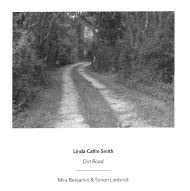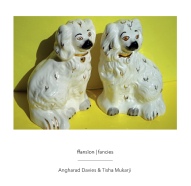 Violin +1 series, June 2016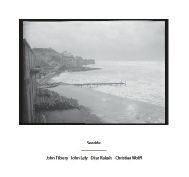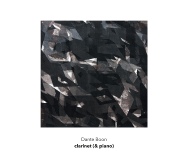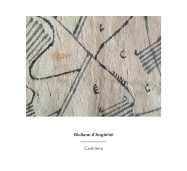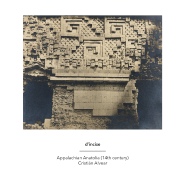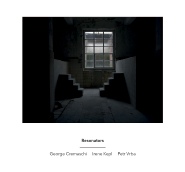 CD Releases, November 2016
at103 d'incise - 'Appalachian Anatolia'
A beautiful 40-minute work for solo modified guitar by the young Swiss composer d'incise, exquisitely played by Chilean guitarist Cristian Alvear, whose double CD of the guitar music of Jürg Frey has been one of the highlights of the label's recent output.
at104 Resonators
Atmospheric music from the Czech Republic by the trio of Irene Kepl, George Cremaschi and Petr Vrba, documenting their 2015 project exploring highly resonant architectural spaces using acoustic instruments and feedback mechanisms.
We offer downloads of all our CDs as either lossless flac, or mp3-320 files. If you want downloads, please email info(at)anothertimbre.com and we will send you the music.
Files cost £5 per disc, or £10 for a double CD.
Coming Next - Canadian Composers Series
February 2017 sees the first batch of releases in the Canadian Composers' Series









at105x2 Linda Catlin Smith - 'Drifter'
A double CD of chamber music from one of the composers of the moment, played by the Quatuor Bozzini and Apartment House. Ten pieces exhibiting a delicate balance between outsider toughness and otherworldly beauty.
Youtube extract 2 - Folkestone
at106 Martin Arnold 'The Spit Veleta'
Three linked pieces, solos for violin and piano, and a duo, by the Toronto-based composer who says that his work aspires to be like 'slow motion dance music…recorded underwater in a methadone clinic'. Played by Philip Thomas and Mira Benjamin.
at107 Isaiah Ceccarelli 'Bow'
Seven works presenting a mixture of timbrally-based semi-improvised duo pieces, and through-composed works for string trio and quartet based on simple harmonic progressions.
Youtube extract 2 - Sainte-Ursule 2
at108 Chiyoko Szlavnics 'During a Lifetime'
Three works by the Berlin-based composer who uses drawings as the basis for her compositions. A saxophone quartet with sinewaves, a string trio and a piece for 8 instrumentalists + sinewaves. Played by the Konus Quartett and Apartment House.
at109 Marc Sabat 'Harmony'
Two string quartets and a duo for violin and cello, all exploring the world of just intonation with a particular combination of rigour and lyricism. Expertly played by the Jack Quartet.
Youtube extract 1 - Jean-Philippe Rameau
Youtube extract 2 - Euler Lattice Spirals Scenery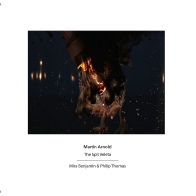 Variations 2b
The Variations 2b online project is complete. Using an elegant chain-like structure devised by Christoph Schiller, eleven musicians have contributed to the project: Dafne Vicente Sandoval, d'incise, Magnus Granberg, Jonas Kocher, Andrea Neumann, Erik Carlsson, Katt Hernandez, Sebastien Branche, Michael Vorfeld, Eric Ruffing and Christoph Schiller.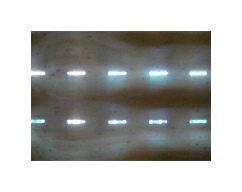 For more information about how the project works and to listen to the completed Variations 2b piece, which is extraordinarily good, go here
Postage costs and Paypal
Postage is charged at a flat rate of £3 per order however many discs you buy. However, due to a change in the way Paypal operates, when you are compiling an order for more than one disc, it looks as if Paypal is adding £3 postage per disc. In fact when you finally place the order, it will only charge you £3 for postage, as it should be.
We apologise for this annoying change, and are trying to get Paypal to go back to the original system, but rest assured that in the end you will only be charged £3 postage.
If you are uncertain, please email us at info(at)anothertimbre.com letting us know which discs you want, and we can arrange for a direct payment.
Apologies for these problems which we are trying to resolve. This only seems to affect some people and we haven't worked out why…..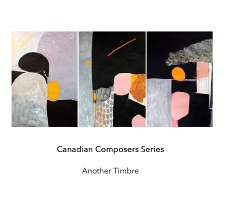 Five CDs from five experimental composers with strongly individual voices, all of whom happen to have been born in, or are living in, Canada. The discs are published together with a 120-page book with new interviews with all the composers and a contextualising essay by Nick Storring.
These five discs will be followed at the end of the year by a second batch of five Canadian CDs, including two by Cassandra Miller, one each by Alex Jang and Lance Austin Olsen, and a further disc of the music of Linda Catlin Smith.