Another Timbre TimHarrisonbre
Interview with Olivier Toulemonde
Could you say something about your instrumentation: 'acoustic objects'. What does this mean?
They are objects from everyday life. I don't build anything, or try to construct an instrument out of objects. I simply make noises with objects that I find: whisks, bowls, plates, marbles, styrofoam, CB antennas, spinning-tops, springs, metal rods... I try to find the largest range of sounds within each object. Sometimes I use them in a percussive way, but mostly I rub them on a table, to produce a long noise or a continuous tone. What interests me in these objects is that they're not instruments, they have a function that has nothing to do with music, and they're not built to create defined sounds. That's very helpful for me because I don't want to use "musical sounds". I just have to listen to these objects and try to find the best gesture, the right speed and exact pressure to obtain the best vibration, the most resonant frequency, and to be able to control the sound over a duration.
For many years I've only used "acoustic objects" in my music. I never use amplification. I abandoned speakers and my mixing board in 2005, when I was touring with Agnès Palier. She works with the voice and uses whispers, breaths and mouth sounds, without any amplification. Therefore I had to have my speakers at a very low volume and I discovered that my objects could sound by themselves, acoustically, without microphones. I want to thank Agnès, because from this time on my body has been much more involved in my music. When I was working with electronic music I was sitting at my table, and I controlled the volume with the mixing board and each object could only play one or two different sounds. Each object had the function to make a specific sound; it was a like a catalogue. Now I stand up, I have to adjust my own gestures to control all the properties of the sound, and the range of each object has increased hugely. Now I have the feeling that the objects are alive. Sometimes they are playing with me as much as I am playing with them.
This acoustic aspect is very important, because in my experience, a sound always loses part of its quality through amplification, even with the best equipment. Some details cannot be revealed, the volume is distorted, and the speaker projects the sound only in one direction, whereas acoustic instruments spread out throughout the space. This question of space played a crucial step in my decision to play only acoustically. In an acoustic concert, the spread of the sound is always connected to the walls, the floor, the ceiling, and the space can inflate or shrink with the music, as if it was breathing itself. I wouldn't say that it's not possible to do this with amplification, but it's very hard to achieve, whereas it's so easy acoustically.
So if improvising with 'acoustic objects' is where you've arrived at, where did you start off musically?
I began by playing saxophone in contemporary jazz. It was far from the improvised music that I play now, but the fact that I started with an acoustic instrument was probably an essential factor in my choosing to come back to an acoustic set-up. In 1994 I started studying electroacoustic music, or 'concrete music' as Pierre Schaeffer described it, and this was probably one of the most important steps in my work. I spent a lot of time in the studio, recorded lots of sounds, transformed them, tried to sculpt them, and learned to compose with noises. Working directly inside the sound material was really exciting for me and it was the beginning of my personal pathway in the world of experimental music. Later I went outside the studio to experiment with playing this kind of music in live situations. I developed new instruments, at first using a lot of technology: electronic machines, computers, joysticks, cameras... Step by step I removed some of this technology and increased the handmade element, probably with the aim of finding something more essential. Now I play totally acoustic music, with simple objects, but sometimes after concerts people come and say: "it sounds like electronic music". I would agree and it's probably due to the winding path of my musical development.
So how did your duo with Michael Thieke come about?
I met Michael in Berlin, where I lived for two years. Berlin is a jungle of improvised music and you can meet a new musician every day, but in fact very good experiences happen there only rarely. My meeting with Michael was one such happy experience. I'd seen some of his concerts and was really enthusiastic, and then two years ago Michael Vorfeld organised a concert in Berlin, and he invited Michael and me to play. That was our first musical meeting and it was a great pleasure for me. Some months later we played a duo in Prague and had a recording session in Berlin. There are some more concerts happening soon, and I hope that we'll have other occasions to further develop this duo. Michael's music is never demonstrative or showy; he plays very calmly, without any artifice and never seems rushed. When you hear him playing, most of the time it seems very easy, but in fact he has a great sense of sound placement, a very personal approach to time, and a strong ability to listen. I would say that his music is very generous.
I'm interested that you describe Berlin as 'a jungle of improvised music (where) good experiences happen only rarely'. When you were living there, did you find it difficult as a musician?
I would recommend Berlin to anyone who wants to meet a new musician every day. Berlin is an incredible city with a huge improvised scene. And I have to say that it's easy to meet musicians and work with them, probably easier than elsewhere. That's very pleasant and this open-minded approach is perhaps particular to Berlin. Some of the musicians there have developed strong work over many years and the diversity of approaches is now very rich. But the most problematic aspect for me is that too many artists live there, and maybe too many concerts happen every day, with lower and lower quality. Every week a new musician comes and decides to stay there. Berlin is very attractive and seems to be built for him! But these new incomers (I was one of them), even when they are experienced musicians who do good work, are in my opinion contributing to the big confusion that is Berlin: the rise in the number of musicians increases the audience, which increases the number of concerts, which increases the attractiveness of the city, which increases the number of musicians, and so on. But in the end musicians are playing only for other musicians, and they're more and more split off from the rest of the society. In addition, I think that the "cool" culture of Berlin amplifies this confusion. I would have preferred there to be fewer concerts, but better organised ones. So many of the concerts are arranged at short notice, with musicians sometimes coming to set up after the audience has arrived, and where the audience has come mainly to drink beers with other artists. Another big problem in Berlin is that only a few venues have money to pay musicians, and because of travel expenses, it is almost exclusively Berliners who play there. Even though there are a lot of them, after two years I had the strange feeling that I was always seeing the same ones, just in different combinations. I met some good musicians who are also nice people, but I found that it didn't make sense for my work to stay in Berlin. I now live in the countryside and I notice every day how important it is that artists work and live here (where nobody wants to come). Even if there are fewer colleagues and fewer concert possibilities, I'm sure that I have more to do here than in the Berlin jungle.
at60 Inframince / Immensity The Berlin Series no.1
1. Inframince 43:15 youtube extract
Michael Thieke (clarinet) Olivier Toulemonde (acoustic objects)
2. Immensity 36:40 youtube extract
Lucio Capece (bass clarinet & preparations) Jamie Drouin (analogue synthesizer & radio)
Interview with Jamie Drouin
Could you explain the circumstances of the recording Immensity? How did it come about?
My wife and I were living in Berlin for the period between September to December 2011, and I had made a short list of the local artists I wanted to collaborate with. I worked on tracking Lucio down for a few weeks, after first discovering his work on the album Trahnie with Mika Vainio (who was one of a handful of artists that inspired me to move from visual to sonic arts around 1999). I went to several of his local performances, and he was kind enough to invite me to his studio that November , where this recording was made.
Immensity is a completely improvised composition, and literally a single take of our first time working together. However, the fact that anything of value was produced that day still amazes me - I was beyond nervous, and temporarily forgot what most of the knobs on my synthesizer were for.
At the time, I was working with a small radio and a Serge modular synthesizer, a bit of a beast to carry around, but sonically a great match for Lucio's bass clarinet with objects. It was also early days in my experience improvising with other musicians in this genre loosely called EAI. I had made the switch from a laptop-based artist to an analogue instrument around a year and a half before and, up until the 2011 trip, I had primarily been working either solo or with my long-time artistic partner, Lance Austin Olsen in secluded Victoria, BC Canada.
The 2011 Berlin trip was a crash course for me, both in improvising in groups, and in how I approached my instrument. This was a time of experimenting with process and instrumentation, in fact, I almost gave up electronics all together after seeing a short solo performance by Martin Küchen, and toyed with playing trumpet for around a month. I suppose it was like standing at a buffet, and being overwhelmed by the choices - that's what the 2011 trip was like for me creatively.
Artistic crisis' aside, some beautiful recordings came out of that one trip - the albums Tumble with violinist Johnny Chang, Raumfluchten with flautist Sabine Vogel and, of course, this one with Lucio.
What drew you to Berlin?
First, there is a sentimental connection - my wife and I were engaged here while on vacation in 2007 (in fact, it was at a ramshackle outdoor techno bar along the Spree, in the exact area where all the protests against removal of the Berlin Wall are currently happening). I returned here with my friend Michael Pettit in 2010 to help kickstart a techno project we had together called Overcast Sound and, following the 2011 trip, Lehna and I moved here this past December.
We're both drawn to the incredible amount of potential this city offers, as well as its convoluted history. I think that Berlin is chaos that somehow works. I particularly like how artists here freely move between mediums, and are so willing to collaborate across genres - it's definitely a contrast to my experience living in western Canada, where many artists I meet tend to create a fence around themselves and self-identify based on their medium. I certainly do not focus on one type of art practice and have distinct bodies of work in sound installation, video and photography, as well as techno, IDM, and abstract music. It's been my experience that this perspective is more prevalent in Berlin than many other cities, and perhaps this cross-pollination is one of the many reasons its art scene is so diverse.
Another draw is that, no matter what sub-sub-sub-category you are interested in exploring, there is an audience here for it - it's quite amazing, actually. Berlin is definitely a culture of going out to events, and it is demonstrated by the overwhelming weekly events calendar listings.
So you clearly find Berlin an inspiring place to live, which is a bit different from Olivier's experience of the city. Do you agree with his perspective at all?
I'm not sure I disagree with Olivier - we are all just drawn to certain people and situations at different points in our lives, and I feel this is what I need now. It's not to say that equally interesting things are not happening in various other parts of the world, but I have lived in a small city in Canada for over 40 years and have an intimate knowledge of what it is like to be one of the very few people interested in the areas of art and music I tend to focus on. That sort of creative vacuum inspires a condition that is quite different from being plunked down in the middle of Berlin, but both are equally valid, as long as that is what you seek, or need at that time.
As Olivier pointed out, there are an incredible amount of performances on any given night in Berlin, many featuring a reoccurring roster of artists, but there is also a huge diversity as long as you look outside of the echzeitmusik listings. I know that I can quickly become over-saturated by seeing/hearing the same type of event, and that's likely why I juggle all the interests I do.
Actually, I am in a creative space right now where I am more interested in developing longer term projects with people rather than unstructured improvisation. This is partly inspired by a recent tour with Johnny Chang where a lot of discussion took place beforehand, and we were able to distil these ideas into a series of succinct performances. They were still improvised, but within a defined conceptual framework which was slowly sculpted. My duo with Lance Austin Olsen, which was developed over a number of years of working together, is a strong example of this, where a more complex language is possible than with an artist you have just met on stage. I also tend to be more daring in these long term projects, which comes through in the recordings.
I would also like to explore a meeting point between my distinct palettes in experimental improvisation and techno. I started a project along those lines with Dan Godlovitch in Victoria, just before I left, and it will be really interesting to see where that thought process leads me.
How did you come to this music? Were you trained as a musician?
Heavens no. Apparently, I had an ear for music when I was a child, but I never learned to read music, or took any music classes after grade 6.
Up until 1999, I was strictly a visual artist working with photography and painting. It was a conversation with Lance Austin Olsen, also a painter at the time, where we almost randomly decided to try working with sound. Within two years we were co-running the label Infrequency Editions, an experimental performance series, and presenting our first gallery sound installation.
In 2005, I had my first glimpse into the larger worlds of experimental music performance, as well as techno, when I was invited to perform at Montreal's Mutek Festival. At that single event I saw John Duncan and Joe Colley, as well as Biosphere and Monolake. This was the turning point for me and, although I have continued to produce visual works, sound has been at the forefront of my creative output. I love the portability of the medium, the way it transforms temporal space, and also the lack of pretence compared to my experiences with traditional visual art galleries.
In comparison to many improvising or experimental musicians I meet, I do not have either a foundation in music to build from, nor one to try and undo. Also, since I moved into this medium when I was already a working artist, my learning curve has been a public one. The past thirteen years have been filled with fits and starts, experiments gone awry, and also some very fine works on both cd and in galleries. I have gone from a studio filled with tape machines and analogue synthesizers, down to a single laptop, and back again more than once, all in an effort to self-educate myself on the possibilities of sound.
In some ways, I have come full circle - listening to a re-discovered archive of MiniDiscs, documenting my early sonic experiments, I hear strong echoes of present works. The early pieces are many times too complex and unfocused, but there is a recognisable thread. Perhaps this is what I am always in search of, no matter what medium or genre I pick up - a thread which is distinctly my hand.
The Inframince / Immensity split CD is the first in a series of discs exploring the work of musicians based in Berlin, a city which has been one of the most vibrant centres for improvised and contemporary music since the 1960's. The alternative music scene there is now huge, and musicians from all around the world choose to move there to develop their work.
Among other topics, the following interviews with one member from each of the two duos on the disc (Olivier Toulemonde and Jamie Drouin) give fascinating and contrasting accounts of the city from two of its musical migrants.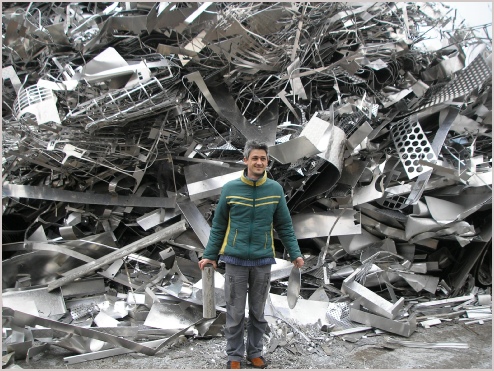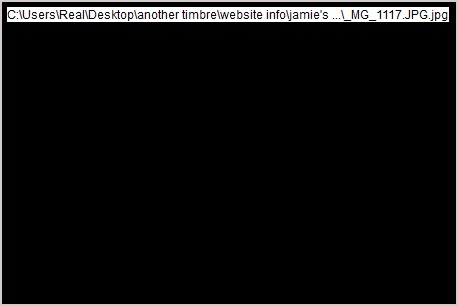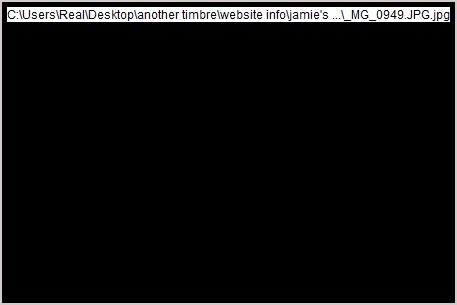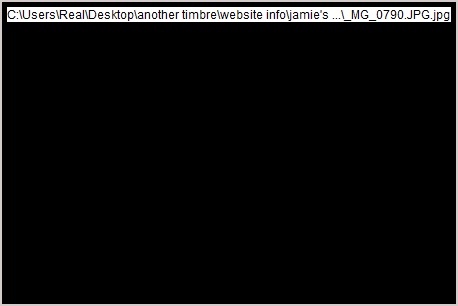 Reviews
"The most gratifying thing about The Berlin Series no. 1 is that it seems to be the first of many Another Timbre releases featuring musicians based in Berlin. Given the vibrancy of the city's music scene, it has become a magnet for improvising musicians from across the world. As one of them, French sound artist Olivier Toulemonde has observed, "Berlin is a jungle of improvised music... I would recommend Berlin to anyone who wants to meet a new musician every day. Berlin is an incredible city with a huge improvised scene. And I have to say that it's easy to meet musicians and work with them, probably easier than elsewhere." The truth of these words is evidenced by the huge numbers of fine improvisers based there and the many collaborations that begin there. Plenty of excellent releases—notably on the Berlin-based Absinth label—already document the city's music, but the prospect of more on Another Timbre is mouth-watering.
The Berlin Series no. 1 is a split CD which features two separate but highly compatible duos, each combining clarinet with less conventional musical sounds that provide an effective contrast. First up is "Inframince," a forty-three minute duo between German clarinetist Michael Thieke (maybe best known for his work alongside fellow clarinetist Kai Fagaschinski in The Magic I.D. and in the duo The International Nothing) and Toulemonde who plays acoustic objects. These are objects from everyday life; Toulemonde doesn't build anything or construct an instrument out of objects. Instead, he simply make noises with objects that he finds, such as whisks, bowls, plates, marbles, styrofoam, antennae, spinning-tops, springs, metal rods... In addition to the sounds that list may conjure up in the imagination, Toulemonde manages to generate a range of sounds which could just as easily have been made by percussion or electronics; most importantly, those sounds complement Thieke's clarinet but remain distinguishable from it, so that the two fit together seamlessly, and the means of production soon become of secondary importance compared to the pleasure of the listening experience the music gives. The track's forty-three minutes are easy to become submerged in, and pass by so effortlessly that, once they are done, the obvious course of action is to repeat the experience. Yes, mesmerising stuff.
The second track, "Immensity," is a worthy companion piece to its predecessor. It pairs the Argentinean bass clarinetist Lucio Capece—a Berlin resident since 2004—with analogue synthesiser played by Canada-born Jamie Drouin who, until 1999, was a visual artist. According to Drouin, such free movement between mediums, and collaborations across genres are typical of Berlin. As with Thieke and Toulemonde, the sounds produced work well together; the undulating rise and fall of Capece's sustained bass clarinet tones are offset by the white noise hiss and glitches that Drouin produces, creating a soundscape that evolves slowly without any nasty surprises but remains rich in detail and variety. The resulting album is an effective pairing of tracks which fit together well. On this showing, we must hope that this Berlin Series will run and run for a long time."
John Eyles, All About Jazz
"In a time not so long ago, when more people paid for CDs but it didn't cost much more to make them, The Berlin Series No. 1 would probably have been two albums. It contains two complete performances recorded in Berlin, each of which is around 40 minutes long, and each of which features one musician who plays an instrument from the clarinet family and one who does not. Although the two pieces share aesthetic as well as geographical ground, each is strong enough and long enough that it could justifiably have been released as a stand-alone record. The record label's declared intent is to bring to light the huge community of musicians in Berlin who are currently working in the niche bounded by improvisation and contemporary composition. But I also have a hunch that that the community of people around the world who would buy such a document is not much bigger than the community of people who would make one, so the label might as well double up; in the shrunken economy of the 21st century, practicality rules.
In the groups The Magic I.D. and The International Nothing clarinetist Michael Thieke, who is the sole German musician on this CD, works mainly with the woody beauty of his instrument's conventional vocabulary. On "Inframince" (a Marcel Duchamp neologism that refers to the potential associations that become part of a work of art that uses readymade materials), he selects from a wider palette of remorselessly repeated notes and amplified internal pops which combines well with Frenchman Olivier Toulemonde's "amplified objects." Toulemonde sounds as though he is bowing metal and spinning bowls. Together they veer from near silence to high-frequency crescendos that will give those not blessed with tinnitus a taste of what they've been missing. Bald description doesn't really dothis music justice; what makes this sparse collection of sounds compelling is the suspenseful way they keep these sounds in the air for 43 sustained minutes. Listen close and it feels like you're really there, minus the tobacco smoke and weak whiskey.
"Immensity," on the other hand, transpired within the confines of Lucio Capece's studio, so that being-there feeling is beside the point. Capece, an Argentinian who has lived in Europe for the past decade, plays bass clarinet and preparations; the nature of his preparations here isn't specified, but YouTube evidence (Preview) indicates that plastic food containers, cups of water, balloons and a violin bow might be involved. His partner Jamie Drouin (Preview) plays analogue synthesizer and radio, generally very quietly. There are fair stretches of this recording where it's hard to tell who is responsible for which sound; for example, I can't tell you whether someone is tapping some uncredited metal bowls, or using one of the specified instruments to make a sound quite like them. But this makes for liberated listening, because it is easy to forget that this music being played, and just take it as evolving sound. Sometimes there is plenty of activity; fuzzy static gives way to subliminal bass hums, reedy sucks pock multi-layered sine tones, and at one point some hefty glitches rip up some wavering tonalities like a golf cart mangling the turf as it backs up over a wet green. At other stretches the sounds feel more like distant insects than music; if you can't get out of town to listen to the power station on the far side of the swamp, this record will scratch that itch."
Bill Meyer, Dusted
"As the title indicates, this is the first in a planned series intended to document aspects of the Berlin scene; whether they'll be split affairs remains to be seen.
Two long tracks, 43+ and 36+ minutes respectively, the first featuring Thieke (clarinet) and Toulemonde (acoustic objects). The former's playing is maybe a bit harsher in tonality than what I've heard, live and on recording, from his work with The International Nothing (with Kai Fagaschinski), my main prior exposure to him. This is all to the good and he carves out fine, thick lines, microtonally tinged with Toulemonde gamely and adroitly contributing percussive sounds that circle the tones like thousands of irregularly spaced satellites.
The Capece/Drouin track, which I found unreservedly fantastic, is bass clarinet with preparations on the one hand, analog synth and radio on the other, each deployed masterfully. Like Malfatti, Capece (and, for all I know, Drouin as well) has the ability to operate, often, in a pretty highly circumscribed area and yet generate an amazing wealth of striking and fresh sounds. The first third or so runs more or less as one might expect: lone, quiet tones from Capece, gentle accompaniment from Drouin but then things switch up with some fine, discreetly bristling synth and coarser split notes on the bass clarinet--delicious combination. The music subsides into a silvery pool, laden with rasps, soft whistles, deep thrums. It nestles there and sizzles; again, occupying a limited space but offering so many small differences, so clearly etched as to be endlessly fascinating. A great set--hear it."
Brian Olewnick, Just outside